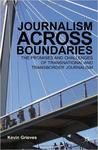 Title
Journalism Across Boundaries: The Promises And Challenges Of Transnational And Transborder Journalism
Description
Journalistic activity crosses national borders in creative and sometimes unexpected ways. Drawing on many interviews and newsroom observation, this book addresses an overlooked but important aspect of international journalism by examining how journalists carry out their daily work at the transnational and regional transborder level.
Publisher
Palgrave Macmillan
Disciplines
Journalism Studies
Recommended Citation
Grieves, K. (2012). Journalism across boundaries : The promises and challenges of transnational and transborder journalism. New York: Palgrave Macmillan.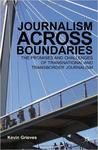 @ the Library
COinS