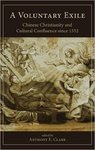 Title
A Voluntary Exile: Chinese Christianity and Cultural Confluence since 1552
Description
Western missionaries in China were challenged by something they could not have encountered in their native culture; most Westerners were Christian, and competitions in their own countries were principally denominational. Once they entered China they unwittingly became spiritual merchants who marketed Christianity as only one religion among the long-established purveyors of other religions, such as the masters of Buddhist and Daoist rites. A Voluntary Exile explores the convergence of cultures. This collection of new and insightful research considers themes of religious encounter and accommodation in China from 1552 to the present, and confronts how both Western Europeans and indigenous Chinese mitigated the cultural and religious antagonisms that resulted from cultural misunderstanding. The studies in this work identify areas where missionary accommodation in China has succeeded and failed, and offers new insights into what contributed to cultural conflict and confluence.
Publisher
Lehigh University Press
Disciplines
Asian History | History | History of Christianity
Recommended Citation
Clark, Anthony E. A Voluntary Exile : Chinese Christianity and Cultural Confluence since 1552. Lanham, MD : Lehigh University Press, 2014.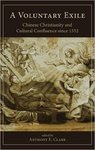 @ the Library
COinS