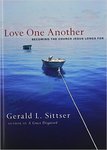 Title
Love One Another: Becoming the Church Jesus Longs For
Description
Love one another. It's one of the greatest, simplest and most difficult commands Jesus gave. And when it comes to the church, sometimes it seems impossible. How can we achieve unity within the diversity of the body of Christ? Gerald Sittser examines the "one another" statements throughout the New Testament to distill much-needed biblical wisdom for loving each other even in the midst of controversies and stalemates. Speaking from his own pastoral experience with the best and worst of church life, Sittser helps us understand more fully what the love Jesus commanded actually requires and shows us how to live it out―through struggle, servanthood, compromise and sacrifice.
Publication Date
1-1-2008
Recommended Citation
Sittser, Gerald L. Love One Another : Becoming the Church Jesus Longs for. Downers Grove, Ill.: IVP Books, 2008.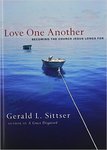 @ the Library
COinS