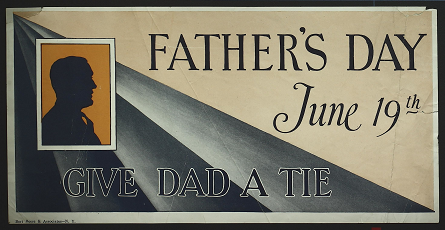 In 1910, Father's Day was founded by Sonora Smart Dodd (Mrs. John Bruce Dodd) of Spokane, Washington, with the help and support of local ministers and city officials. Through a variety of collected textual and visual materials, this archival collection documents the history, development, and legacy of Father's Day as it grew to become a national holiday, celebrated around the United States of America and throughout the world.
Items in the digital collection primarily belong to surviving family members of Sonora Dodd, and have been digitized and made available for research with their permission.
Inquiries concerning the Father's Day / Sonora Dodd Collection should be directed to Whitworth University Archivist Nancy Bunker.
Browse the Father's Day / Sonora Dodd Collection: